Hot Off The Presses Funny
By Desiree Eaglin Leave a Comment
I am a member of the Netflix #StreamTeam all opinions are my own.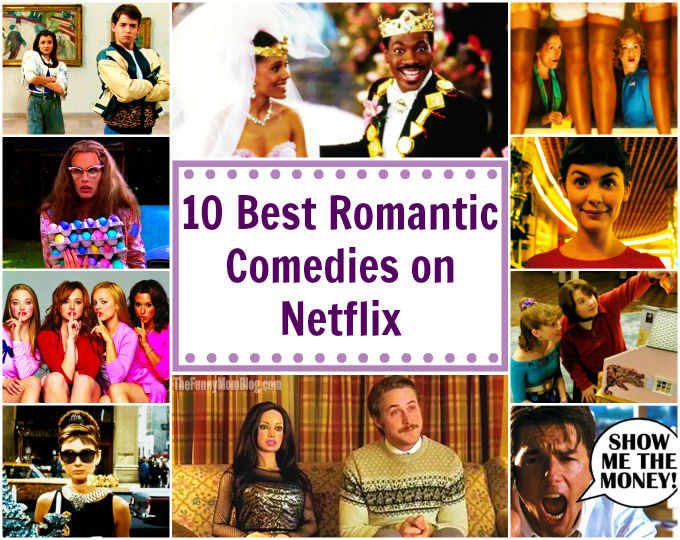 Sometimes all I want to do is curl up on the couch with my hubby and my cat…or sometimes just with my cat and watch a funny movie. Thanks to Netflix we have hundreds of thousands of movies to stream right at our fingertips. With Netflix, you can never be bored! I've rounded up the 10 best romantic comedies on Netflix just for you!
Ferris Bueller's Day Off
year: 1986 rated: PG-13 run time: 1hr 42m
Ferris convinces his entire school he's at death's door, then hits the streets of Chicago with his girlfriend and best friend for a day of fun. Are you the sausage king?
Steel Magnolias
year: 1989 rated: PG run time: 1hr 58m
In this bittersweet drama, five tight-knit women congregate at a beauty parlor in a small Louisiana town to laugh, cry and discuss their lives. OK so you'll mostly cry, but it's still a pretty funny movie!
Mean Girls
year: 2004 rated: PG-13 run time: 1hr 36m
Cady joins her new high school's most powerful clique — but there's hell to pay when the ex-boyfriend of the clique's leader wants to be Cady's guy. This movie is so fetch.
Coming to America
year: 1988 rated: R run time: 1hr 56m
Discontented with his pampered life, an African prince heads to America as a working-class man to find someone who will fall for him, not his riches. I could watch this one everyday!
Amelie
year: 2001 rated: R run time: 2hr 1m
When impish Amélie finds a long-hidden trove of toys behind a baseboard in her apartment, she's inspired to return the items to their original owner.
Lars and the Real Girl
year: 2007 rated: PG-13 run time: 1hr 46m
When a delusional loner buys a life-sized sex doll and starts telling people that she's his girlfriend, his family decides it's time to intervene. I mean, what's funnier than a big blow up doll?
Jerry Maguire
year: 1996 rated: R run time: 2hr 18m
Sports agent Jerry Maguire experiences a crisis of conscience and leaves his high-powered job behind, with only one client and a co-worker in tow. This movie had me at "hello".
Miss Pettigrew Lives for a Day
year: 2008 rated: PG-13 run time: 1hr 32m
Guinevere Pettigrew lands a job as the assistant of an aspiring American actress and gets swept up in a dizzying world of glamour and high society.
13 Going on 30
year: 2004 rated: PG-13 run time: 1hr 37m
When a geeky teen's birthday party goes awry and she makes a wish that she could be 30, she wakes up to discover she's flash-forwarded 17 years. Jennifer Garner is adorable in this film.
Breakfast at Tiffany's
year: 1961 rated: NR run time: 1hr 55m
Fortune hunter Holly Golightly finds herself captivated by aspiring writer Paul Varjak, who moves into her building on a wealthy woman's dime. Classic, funny, and wonderful.
Happy Streaming!
Read More Funny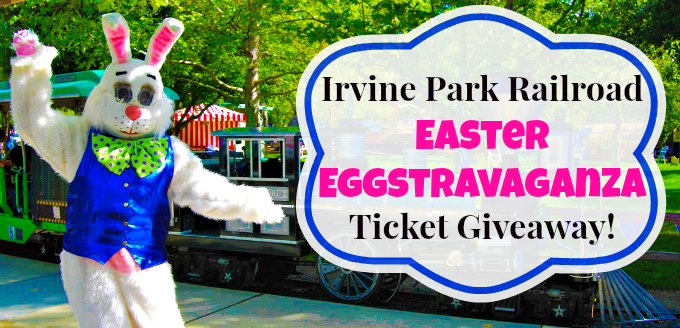 The flowers are blooming, the weather is perfect and it's time for the annual Irvine Park Railroad Easter EGGstravaganza! We love going to the Irvine Park Railroad any time of the year, but there is something so sweet about the spring. We're looking forward to going this year as a family of 6! I'm still…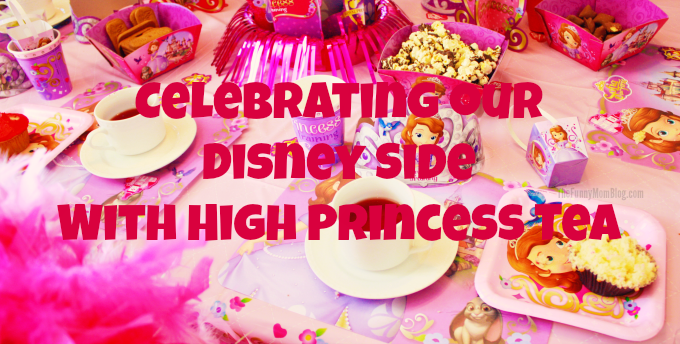 The Reveal What could be sweeter than a princess tea party? When we received our Disney Side party kit in the mail my 4 year old daughter claimed that everything in it was hers and she was NOT going to share with her little brother. Then she persisted every day asking when "her" party was…
Being a busy mom means that I have been shopping online more and more because I simply do not have the time or energy to schlep my kids from store to store. I have literally become a master online shopper and I can tell you with all certainty that Amazon has the biggest selection of…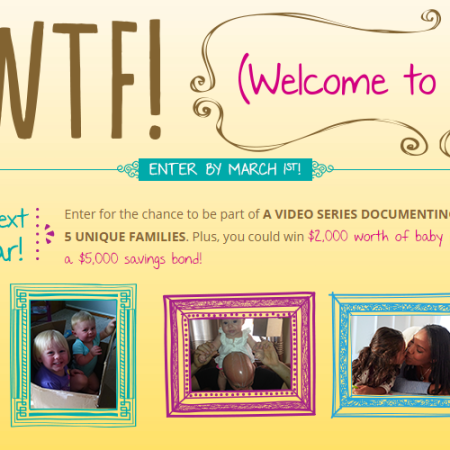 This is a sponsored post, all opinions are my own. Is your family a cast of characters? All it takes is a quick Smartphone video and a story that is 100 words or less about what makes your family unique to enter The First Years Welcome to The Family video contest! The First Years is looking…