Hot Off The Presses Funny
By Desiree Eaglin Leave a Comment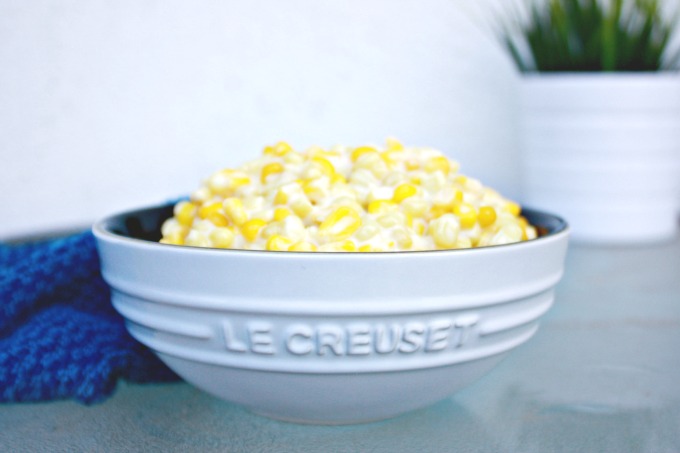 Funny Mom Likes to Cook
If you've been reading this blog for any amount of time now then you have probably figured out that this Funny Mom likes to cook. However, allow me to say that I'm the type of cook that likes to make dishes as easy as possible, with as few ingredients as possible and as fast as possible. The key to dynamic and flavorful dishes to me is…to serve my tasty dishes in amazing dishes. That's why when I had the opportunity to review the Le Creuset Stoneware Multi Bowls I seriously jumped at the opportunity, all opinions are my own.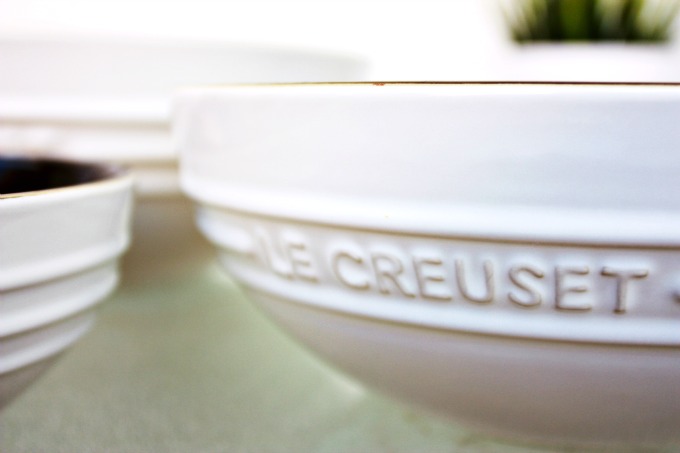 A Timeless & Functional Kitchen Staple
Le Creuset introduced the first vibrant, Flame-colored enameled cast iron cocotte in 1925. This ground-breaking cocotte took a kitchen staple cast iron cookware and refined it by making it more functional completely more beautiful and enhanced the dining, cooking and serving experience. Owning a piece of Le Creuset stoneware is every cooks dream and I am one proud owner.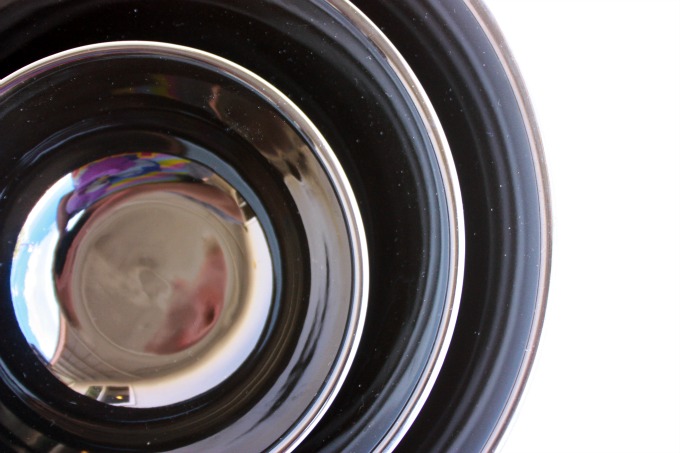 Every Size For Every Dish
The Le Creuset stoneware multi bowls come in 3 perfect sizes for a variety of kitchen tasks.  The Large – for serving big hearty salads or mashing the perfect potatoes, Medium – for serving soups and stirring cookie dough and Small – for serving sweet side dishes. I have used all 3 sizes in a variety of ways from serving to mixes and everything in between. The three convenient sizes nestle inside each other for easy storage.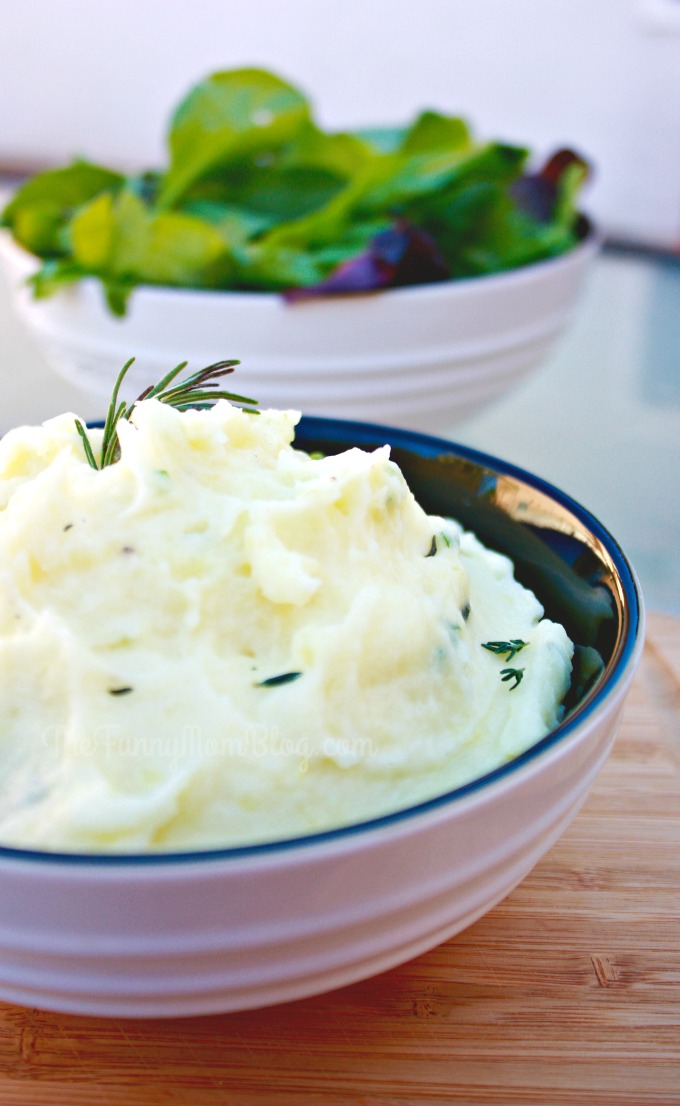 Features
Set includes: 19 fl oz small multi bowl, 1 7/10 qt. medium multi bowl and 3 qt. large multi bowl.
Dense stoneware blocks moisture absorption to prevent cracking, crazing and rippling
Impermeable exterior enamel resists stains and scratches from metal utensils
Nearly-nonstick glazed interior easily releases foods for quick cleanup
Dishwasher-safe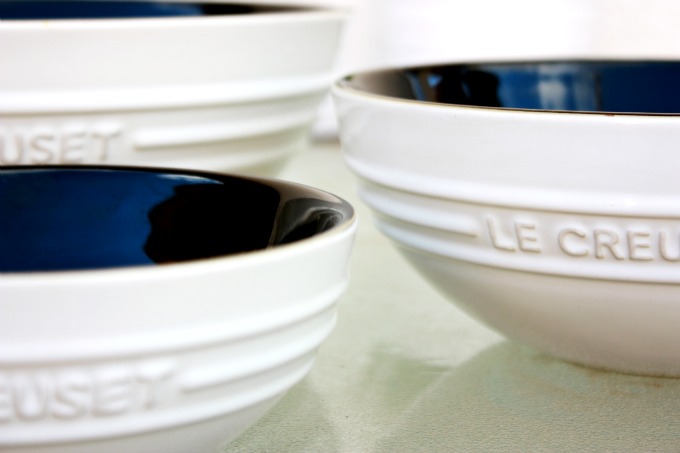 Head to Le Creuset for more information and to snab them at a great price.
Read More Funny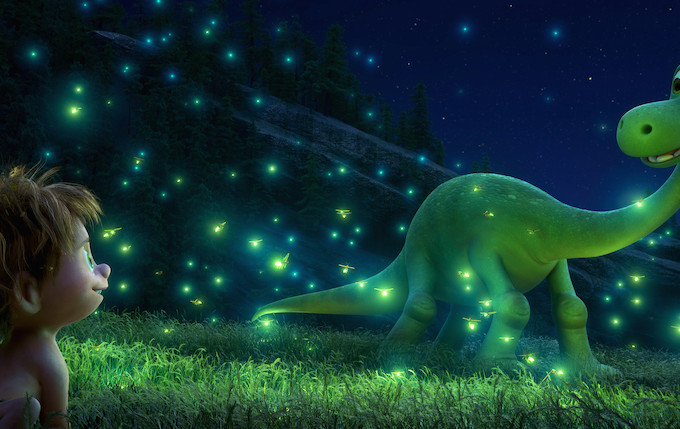 Are You Ready To Love Dinosaurs Again? The Good Dinosaur was designed on the premise of primitive life on Earth where Dinosaurs never became extinct and instead coexisted with humans. In the parallel universe of The Good Dinosaur, the dinosaurs evolved into farming herbivores and carnivore ranchers and us humans are still prehistoric nonverbal nomadic cavemen. Unlike other…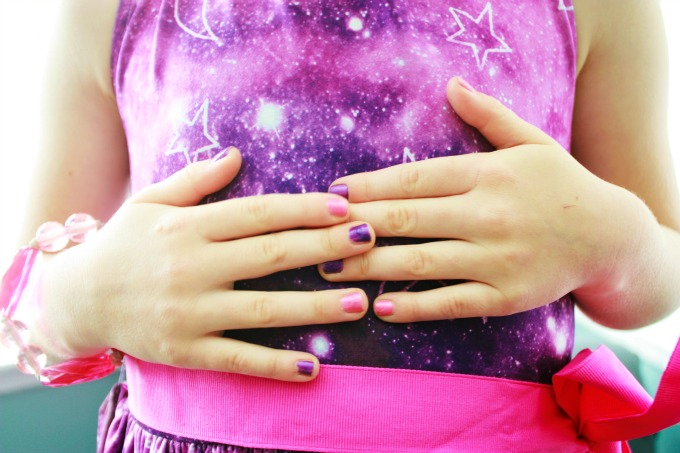 Are you looking for something super festive for you kids to wear to fun family holiday events? FabKids has the craziest, largest selection of great kids clothes that you're going to love! I want every single dress for my 5 year old daughter, they are all so cute. This month we chose to focus on…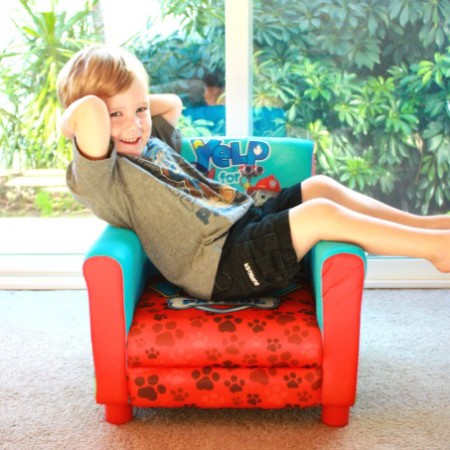 Yelp For Help!  My 3 year old son is a HUGE fan of Paw Patrol on Nick JR. In fact, Paw Patrol is actually the first and only children's television show that he has asked to watch and had the busy-boy-3-year-old-focus to sit and watch too. I may or may not have heard the phrase…