Hot Off The Presses Funny
By Desiree Eaglin Leave a Comment
I participated in an Ambassador Program on behalf of Influence Central for SoCozy. I received Target gift cards to facilitate my review and thank me for my participation.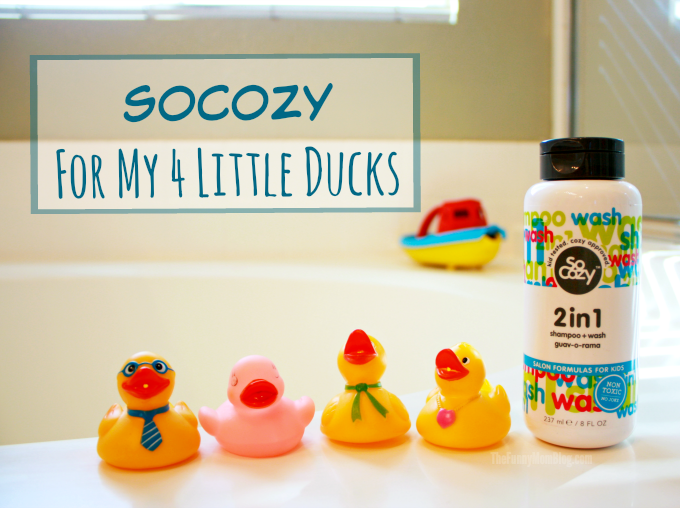 Getting Dirty Is A Part Of Childhood
Being a kid is fun – they get to run, play and get dirty. For moms, there is no sweeter time in the day like right after a bath when the dirt and grime from a long day of childhood play has been washed off and our children's hair is soft, clean and smells just downright…delicious. I love this time of the day the most, it's a time of reading books and snuggling on the couch. They don't know it, but I nuzzle their clean, soft hair as they sit on my lap during our nightly story time.
SoCozy, SoDelicious 
Did you know that not every children's shampoo is created the same? Some children's hair care products contain harmful chemicals, whereas SoCozy Children's Hair Products are safe and effective and completely non-toxic. And guess what else? They make your kids head smell so delicious you'll hardly be able to keep your nose off of them (just ask my kids). Created by mom Cozy Friedman, SoCozy is designed to help parents easily and effortlessly manage their kid's hair. SoCozy has a line of simple, fun and multi-functional salon quality hair care products that steamlines tub time and offers solutions to specific hair concerns (like lice!).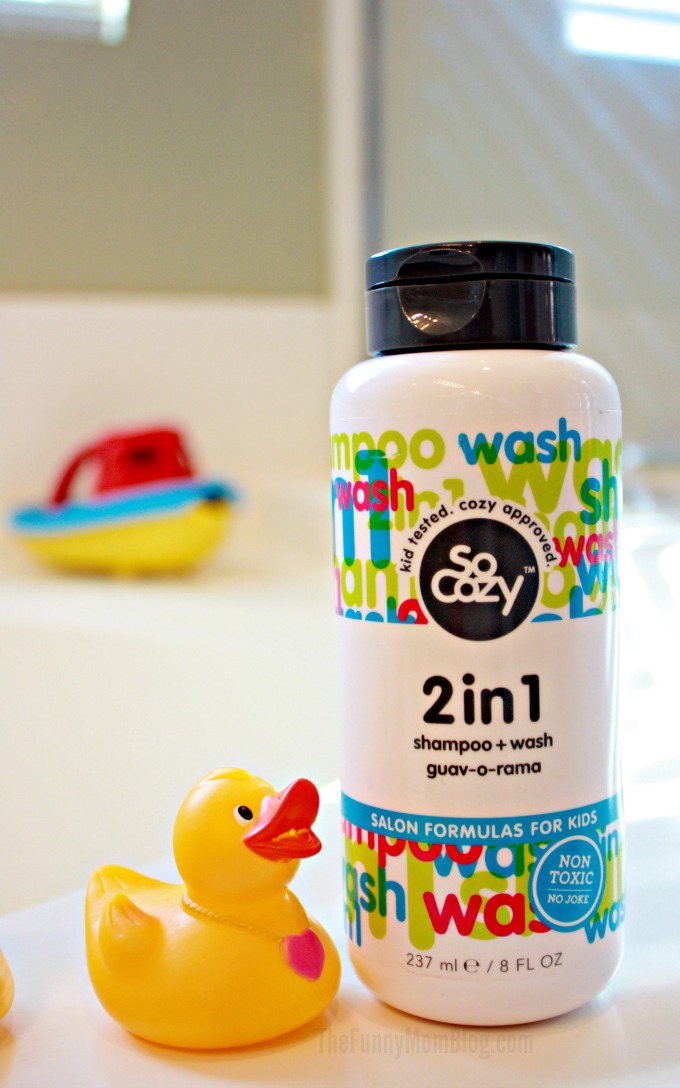 SoCozy is Available at Target
SoCozy salon quality hair products for children are now available at Target. And there's nothing more convenient than salon quality, non-toxic, heavenly smelling hair care products at my favorite store on the face of this planet (which I may or may not be addicted to shopping at). I recently picked up several bottles of the SoCozy 2-in-1 Shampoo and Wash and the SoCozy Detangler.
The SoCozy 2-in-1 shampoo is hands down my favorite shampoo to use. I love that it is healthy and safe to use, it actually makes me feel better knowing that SoCozy is made with quality and integrity and not chemicals and preservatives.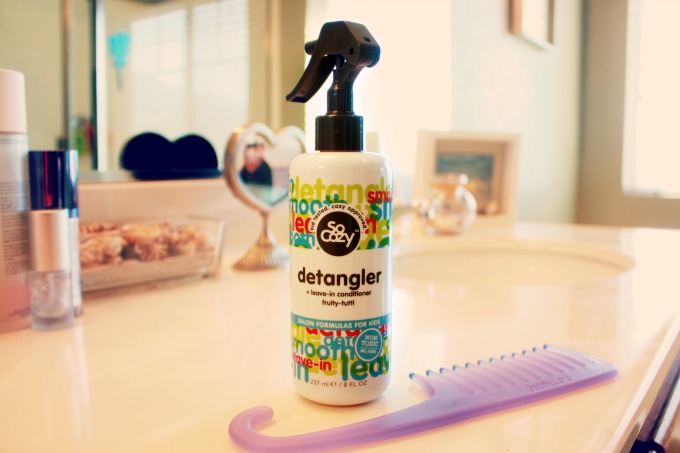 We found tons of awesome SoCozy children's hair products in our local Target hair care aisle. My children's hair does not do well with low quality shampoo and conditioners. I am so happy to finally have convenient access to salon quality children's hair products, being able to pick some up at Target is one less errand I have to do – and that makes me happy!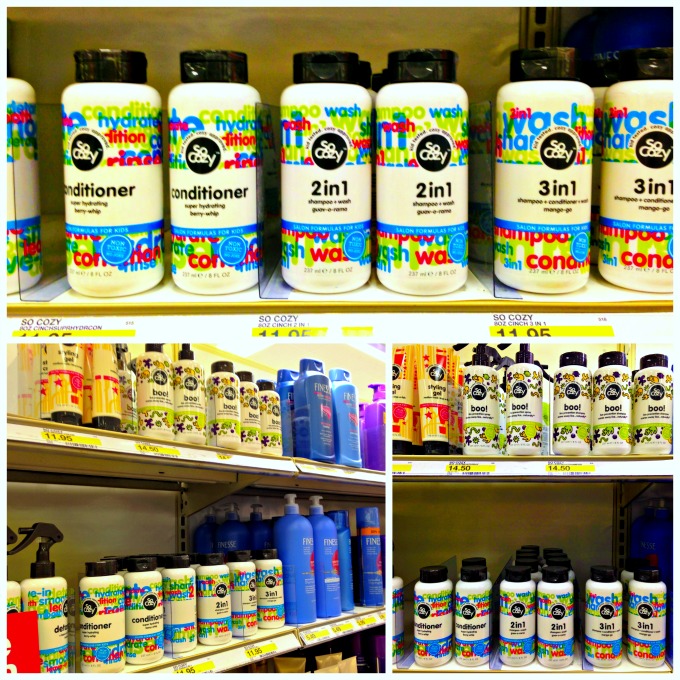 Target is running a special promotion of $2 off SoCozy from 4/12-4/26. For even more SoCozy fun, check out the SoCozy contest.
Read More Funny
Compensation was provided by Nestle Pure Life via Mode Media. The opinions expressed herein are those of the author and are not indicative of the opinions or positions of Nestle Pure Life. A New Year, A Healthy New Perspective  This Funny Mom has started the new year with a healthy perspective to make a change…
Today is baby fairy's first birthday. I have bittersweet feelings about this of course, just as all mom's do when their children get older. I'm hoping to have a full post about her birthday up on the site soon. We celebrated her birthday last weekend with an epic-smash-cake and I was able to get this perfect…
Take your kids out to a arena show of a lifetime at Marvel Universe LIVE! Tickets are selling fast, so hurry before they're gone! We are receiving tickets for review purposes, all opinions are our own. We'll be sitting on the edge of our seats watching our favorite Marvel hero's come to life on the…
FabKids is a children's fashion brand and personalized shopping site that creates monthly ready-to-play outfits and shoes for stylish boys and girls. Since I am all about children's affordable fashion I jumped at the opportunity to be a member of the fabkids review program – and glad-fully so because fabkids offers amazingly adorable clothing for both…