Hot Off The Presses Funny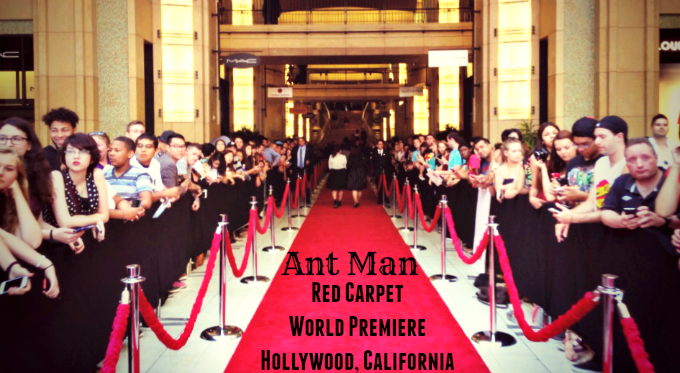 Marvel studios newest smash hit Ant-Man will be crawling across theaters nationwide on July 17, 2015. We were honored to be among guests and celebrities on the red carpet for the Ant-Man World Premiere in Hollywood at the world famous Dolby Theater. Honestly, it's opportunities like these that make me pinch myself because they are so amazing and I am so eternally grateful, all opinions are my own.
My oldest son and I attended the Ant Man red carpet world premiere with our good friends from FaveMom. It was a spectacular evening of fun, adventure, laughs and plenty of ants. Attending such an amazing event with friends makes for an even more of a special experience.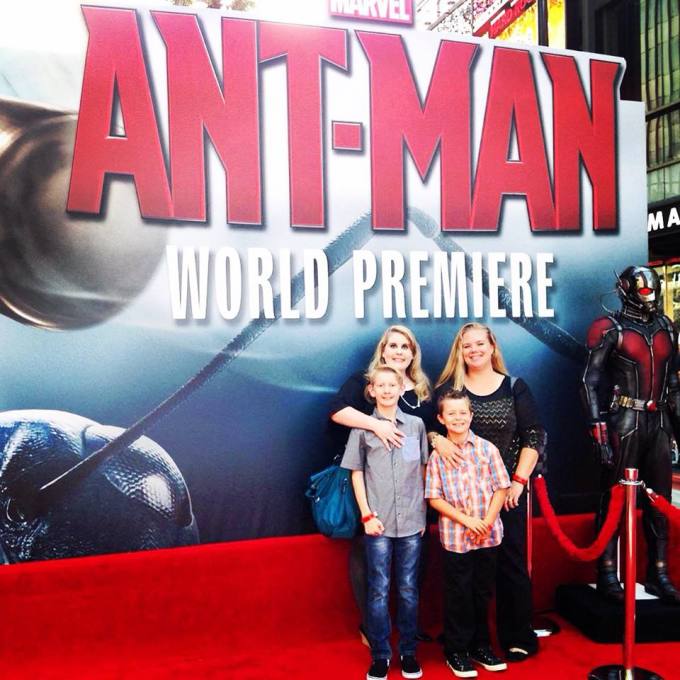 Our boys get along famously and Courtney and I were so excited to be on the red carpet together. I mean, look at the excitement in our faces!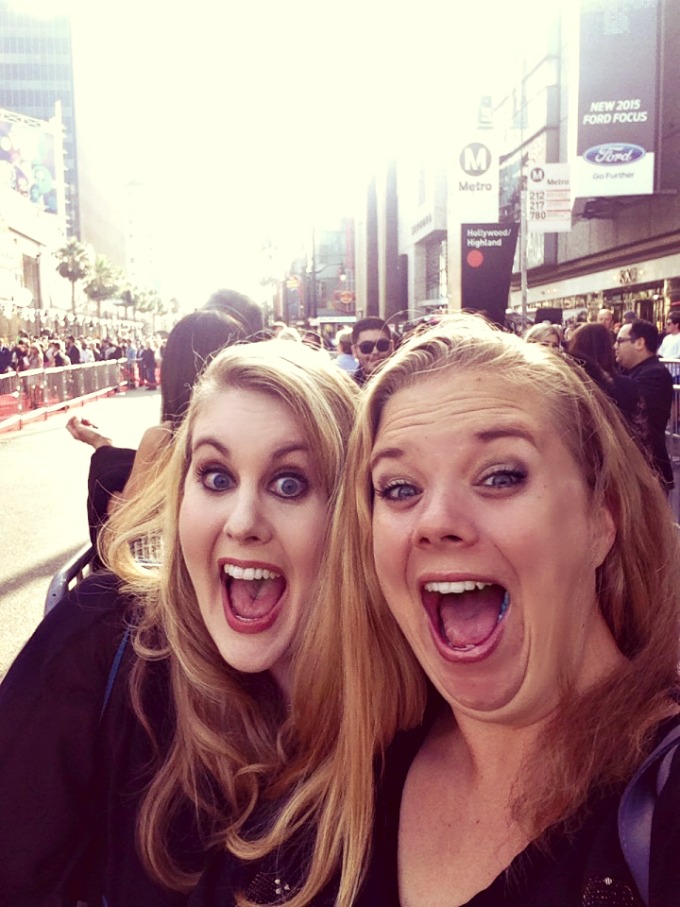 The corners of Hollywood and Highland were swarmed with people attempting to get a glimpse of the stars of Ant-Man. The sun was shining bright and the air was electric – it was so exciting! And it's totally normal to pretend that all those people were lining up just to see me. I swear I don't have a inflated ego at all haha.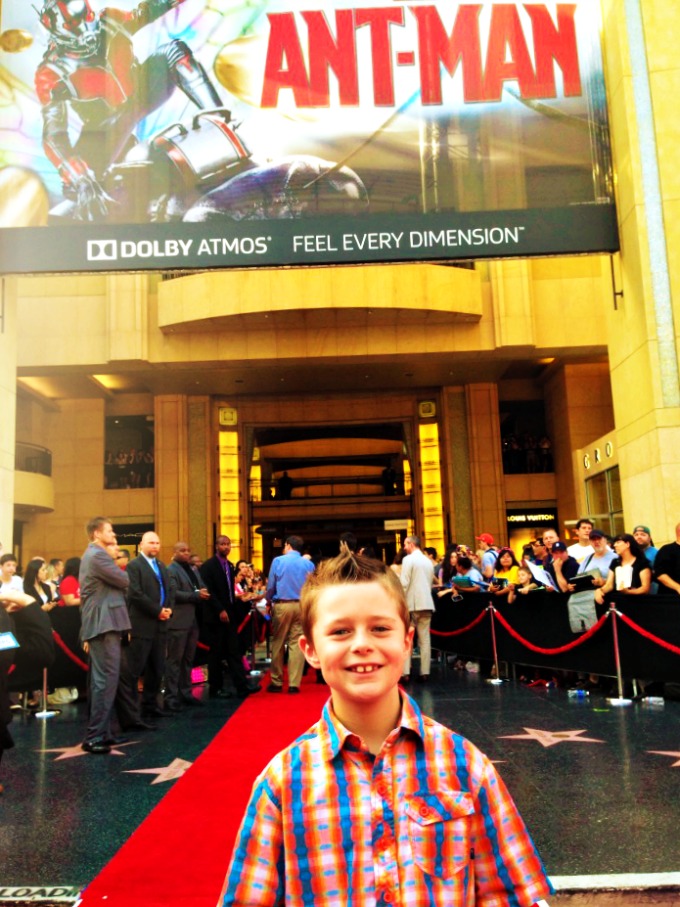 I had the opportunity to feast my eyes upon the gorgeous Corey Stoll and the gorgeous (and very pregnant) Evangeline Lilly. We even bumped in to Karan Brar who was so sweet! Of course I was too nervous and way too excited to get pictures. But these guys got plenty of pictures for me: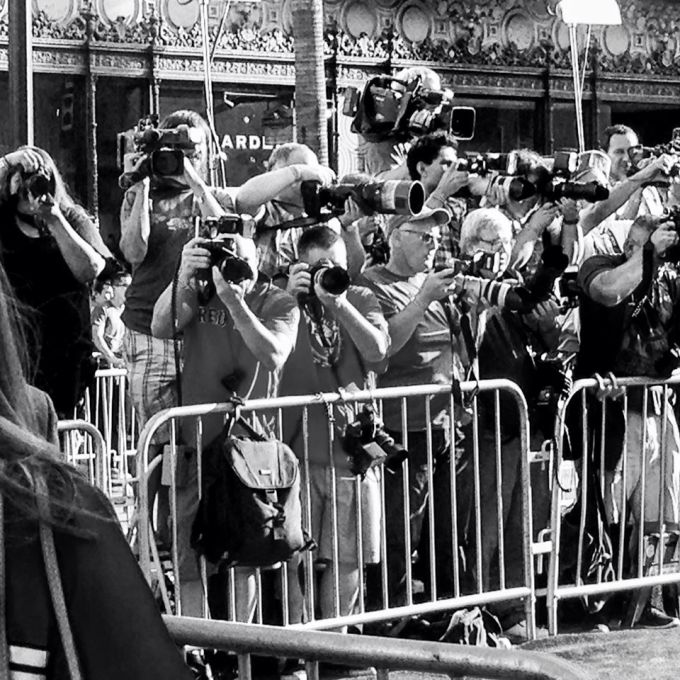 Marvel newest smash hit "Ant-Man" contains an all-star cast of amazingly funny and talented actors including: Paul Rudd as Scott Lang aka Ant-Man, Evangeline Lilly as Hope van Dyne, Corey Stoll as Darren Cross aka Yellowjacket, Bobby Cannavale as Paxton, Michael Peña as Luis, Tip "T.I." Harris as Dave, Wood Harris as Gale, Judy Greer as Maggie, David Dastmalchian as Kurt, and Michael Douglas as Dr. Hank Pym.
Directed by Peyton Reed with Kevin Feige, p.g.a. and produced by Louis D'Esposito, Alan Fine, Victoria Alonso, Michael Grillo, Stan Lee and Edgar Wright serving as executive producers "Ant Man" is ultimately a story about fatherhood and responsibility (which doesn't sound like it would be a comedy but it is!).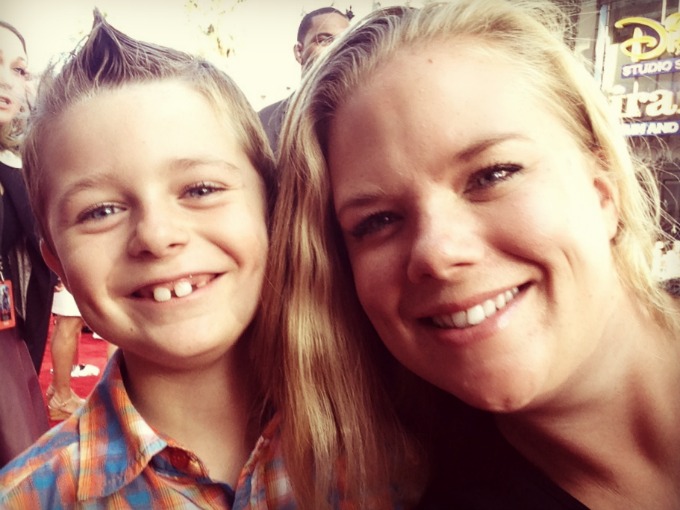 I have to say that Ant-Man may be the funniest Marvel movie to date, I can't remember laughing so hard at an action flick! Paul Rudd is a perfect casting decision for the role of Ant-Man. He is hilarious and relate able all in one.
Paul Rudd aka "Scott Lang" is a father without a positive direction and when faced with the possibility of never seeing his daughter again, Scott Lang takes on a super hero challenge to protect the world from a devilishly handsome (albeit mean) man with a devilish plan. Ant-Man has the ability to become the size of an ant with an ants super human strength to fight the evil plans while wearing the Ant-Man suit.
Ant Man is hilarious and action packed and I loved every minute. Funny Mom rating for 13 years old and above (due to language).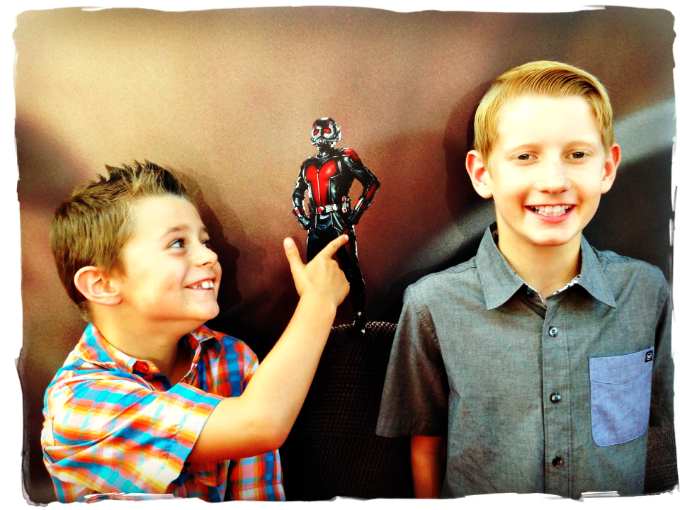 Ant-Man will hit theaters nationwide on July 17th 2015. To get the latest up to date info follow Ant-Man on Facebook!
Read More Funny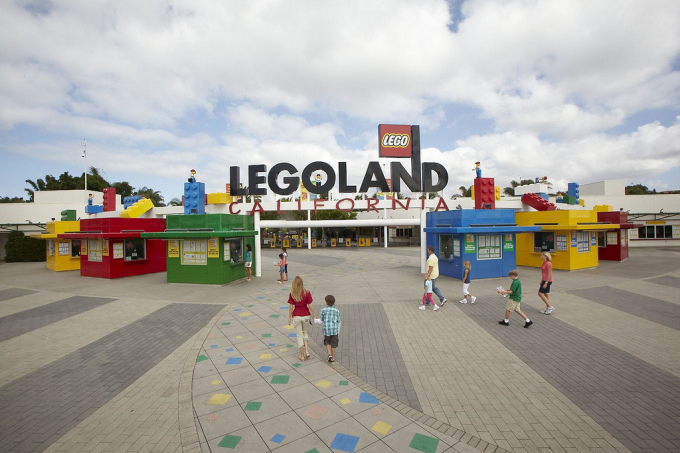 This is a sponsored post, all opinions are my own. School's Out, Sun's Out, Let's Go Play! Now that school is officially out for summer across Southern California – it's time to go out and explore all that Southern California has to offer! If your kids are anything like mine, they've been bouncing off the…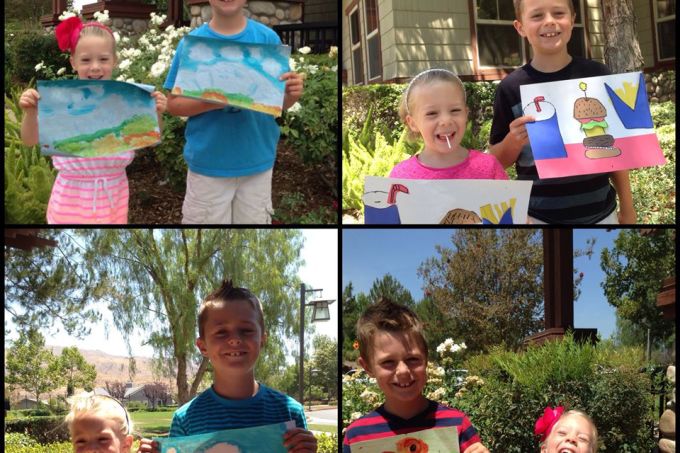 My two oldest kids took a one-hour-long art class every Tuesday for the last month. It was a one-hour-long reprieve from a very crazy, very loud, very chaotic summer. During that delicious hour, the little kids and I would run errands, go to the park and have 60 whole minutes of quiet, wonderful thought. The…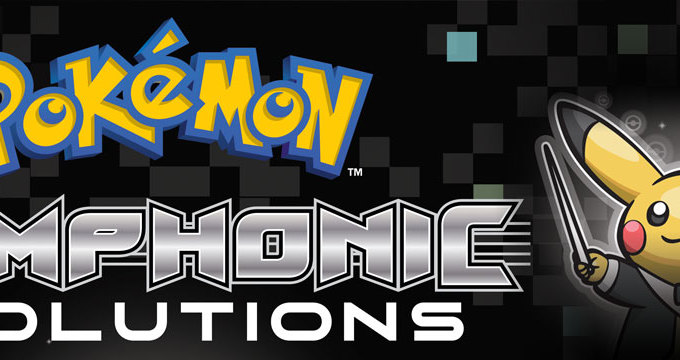 The Pokémon Company International and Princeton Entertainment announced 30 new locations and dates for the official Pokémon live orchestral concert, Pokémon: Symphonic Evolutions. After sold out performances in Washington, D.C. and Pittsburgh, PA, and selling 5,000 tickets in Philadelphia, fans across the country will soon get the opportunity to see and hear Pokémon: Symphonic Evolutions…
A stroller is an expensive purchase and with so many models, it's hardly surprising that shopping for one leaves new parents feeling anxious. Even as a somewhat experienced mother of four, the daunting task of finding the perfect stroller that is both high quality and cost effective is super difficult. With so many stroller models…