Hot Off The Presses Funny
This shop has been compensated by Collective Bias, Inc. and its advertiser. All opinions are mine alone. #SunsOutSpoonsOut #CollectiveBias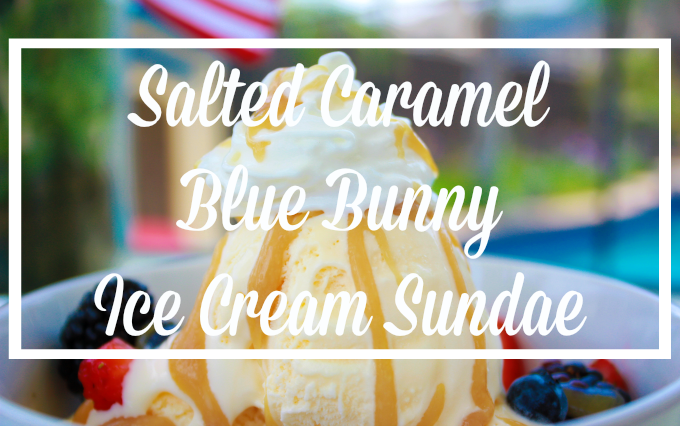 Hello Summer
Hello Summer, I just wanted to say that I love you. I love your long, relaxing and fun filled days that are best accompanied with cool treats, good eats and lots of backyard ice cream sundae's. Because when the weather is fine, that means it's ice cream time. I have never looked forward to the summer time so much as I have this year. Perhaps that is because we had a crazy busy school year with loads of homework, projects and after school extracurricular activities but let me tell ya, I am most definitely looking forward to relaxed days lounging by the pool while watching my kids splash around and most of all-I'm looking forward to Blue Bunny ice cream sundae's.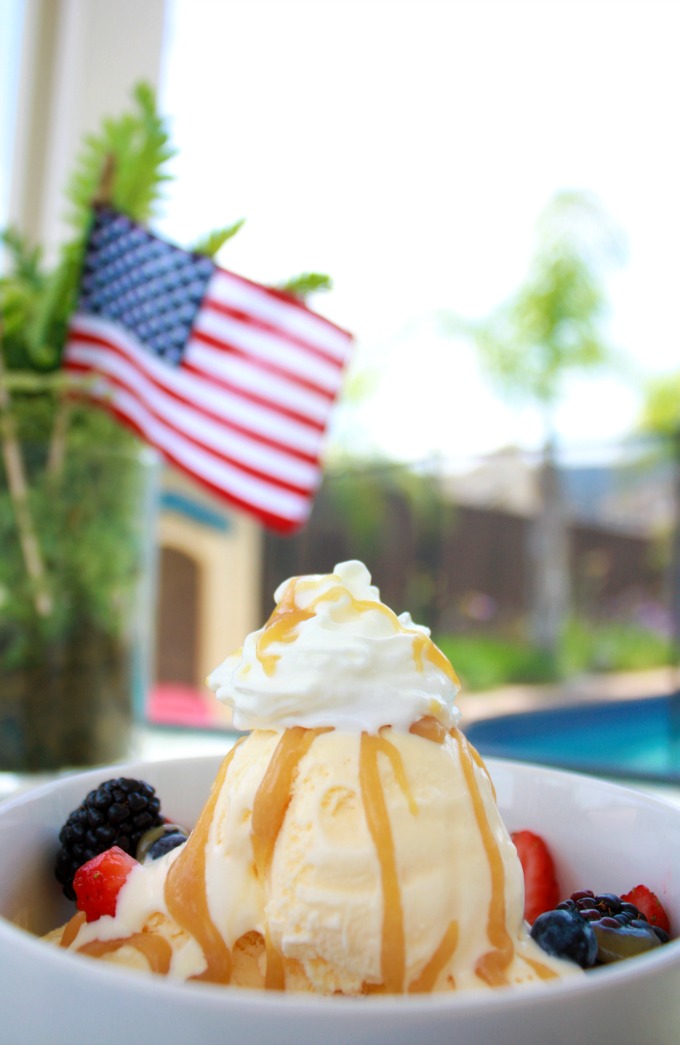 Let's All Scream For Ice Cream
We're big fans of ice cream here. There's nothing that screams "Americana" more to me than a patriotic inspired Blue Bunny ice cream sundae, and not surprisingly it's insanely easy to create. All you need is delicious Blue Bunny Homemade Vanilla ice cream, fresh berries such as strawberries, blueberries and blackberries and of course: my homemade salted caramel recipe all topped with a doll up of whipped cream. Blue Bunny homemade vanilla ice cream is as close as you can possibly get to making the stuff at home, but it's so much faster and keeps longer too. And the scoopablity is unmatched! You can get Blue Bunny homemade vanilla ice cream from your local Walmart, just like me!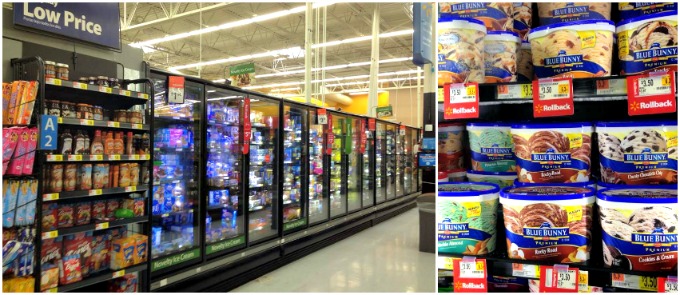 Blue Bunny homemade vanilla ice cream is creamy, smooth and delicious and when paired with my ultra sweet salted caramel sauce and fresh tart berries the flavor combination makes an explosive treat!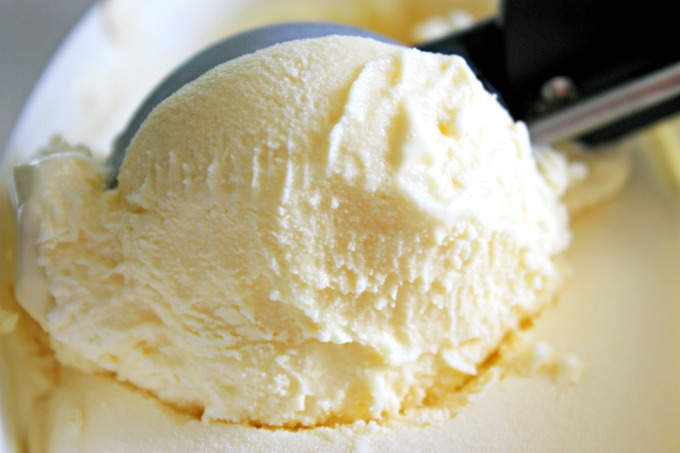 Salted Caramel Sauce Recipe
Ingredients: 
1/2 cup packed light brown sugar
1/4 cup half and half
1/2 stick of (real not substitute) butter
Pinch of salt
1/4 tablespoon of pure vanilla extract
Directions:
Mix the brown sugar, half and half, butter, vanilla and salt in large heavy saucepan. Cook and stir over medium heat. Whisk constantly for 6 minutes until slightly thickened. Let cool and then store in an air tight container in the refrigerator.
Notes:
This recipe will yield enough salted caramel dip for several sundae's, so you can cut this recipe in half to suit your needs. Remember to cook the recipe low and slow to create a smooth, creamy texture. Also, the recipe will coagulate as it cools so stir before drizzling.
Enjoy!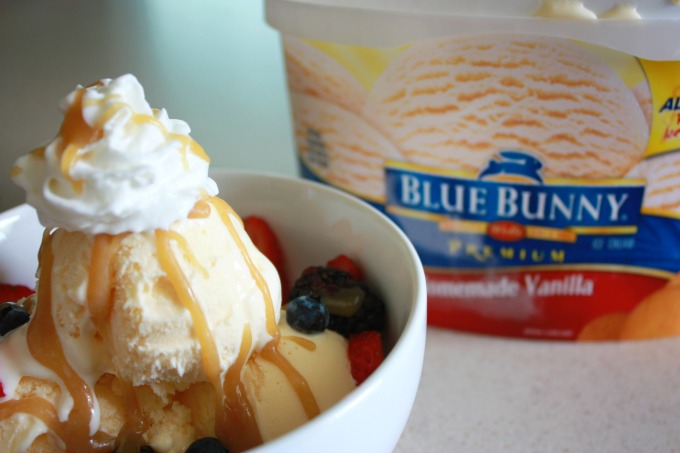 Step-By-Step In Pictures
Mix the brown sugar, half and half, butter, salt and vanilla in a large saucepan: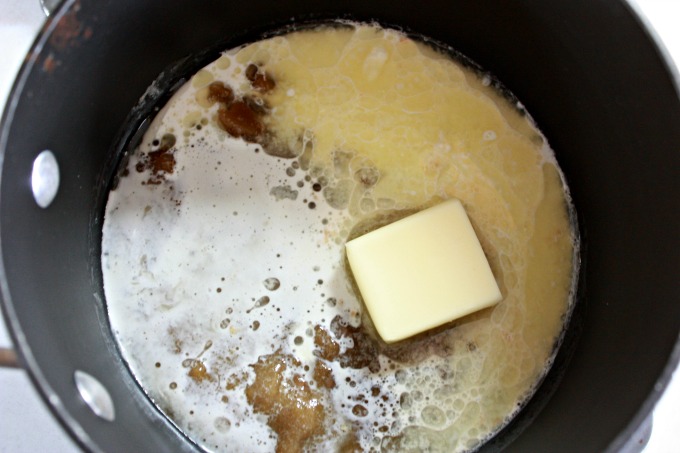 Cook ingredients low and slow to create a creamy, smooth texture: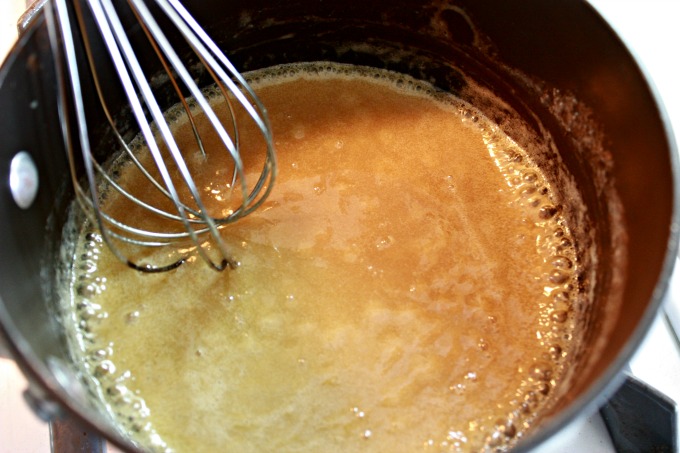 After several minutes the mixture will thicken slightly. You will know it is done when it sticks to the spoon: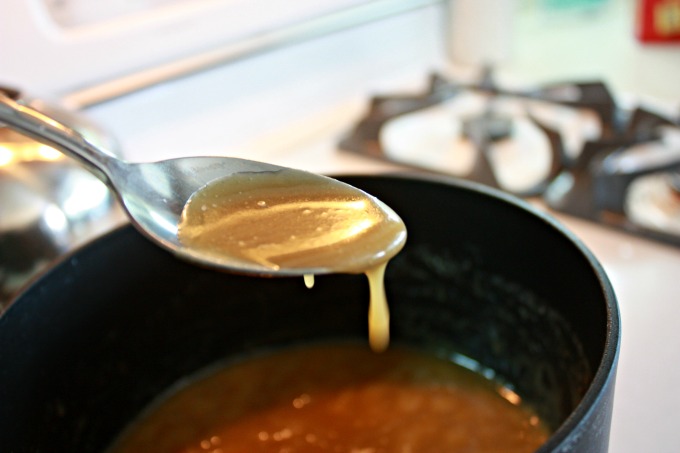 If you liked this recipe, pin it for later! And check out these other great Blue Bunny Ice Cream Recipes for more yummy ideas!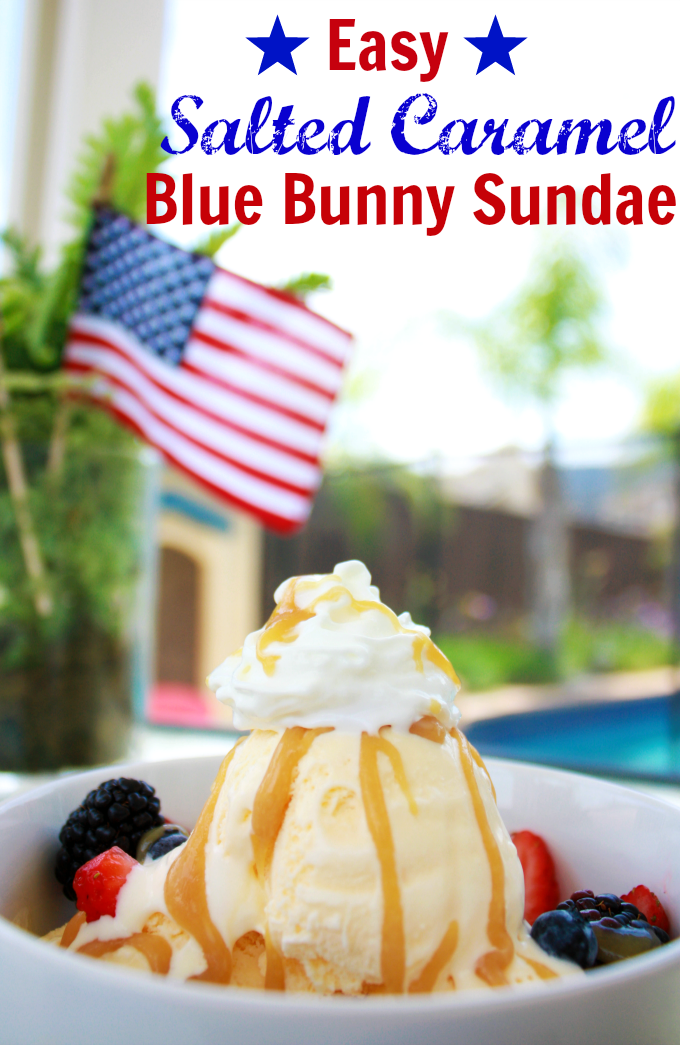 Blue Bunny will be hosting an in-store demo at your local Walmart on June 4th through June 7th featuring Blue Bunny Premium Vanilla sandwiches and Wet Ones!
Read More Funny
The 3rd Annual Tour De Fork Event at Victoria Gardens will take place on Thursday, June 11, 2015 from 5:30pm until 8:00pm. The 21 and over only ticketed epicurean event which features some of the Inland Empire's finest restaurants, wineries and breweries is a night of endless food tastings, live music and alcoholic beverages all…
Having four young kids and a busy life means that my husband and I don't have the opportunity to go out alone as often as we'd like, or at all really. So in an effort to keep the marriage intimacy fire burning we've had to find creative ways to stay connected while at home. Therefore…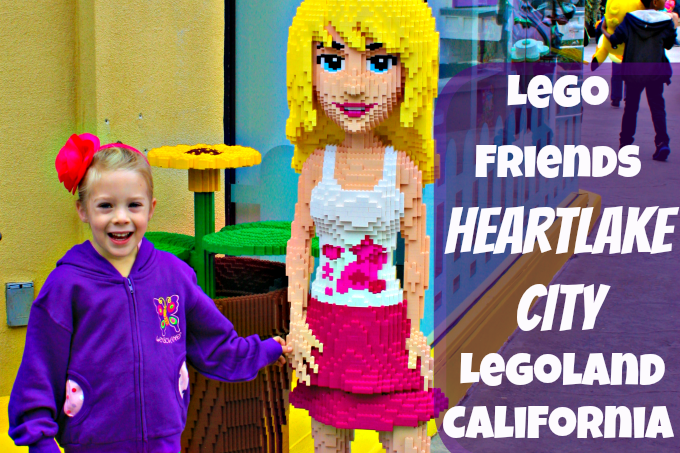 There are some bright new characters at Legoland California (you know, besides our kids when we visit). Legoland California has just debuted a brand new land called Lego Friends Heartlake City. Situated between Explorer Island and Fun Town, Heartlake City is based on the popular Lego toy line: Lego Friends, which focuses on the adventures…

I love having the opportunity to giveaway really awesome prizes. And not only do I shop at Amazon for almost everything, you can do that too with this awesome May Amazon Giveaway from the Makobi Scribe team! Makobi Scribe is bringing you this Amazon Pinterest blast where one lucky reader will win a $100 Amazon…